American Utility Consultants was founded in 1990 by Michael Lockhart, an electrical engineer, after realizing that billing errors were common and utility companies were not required to put their customers on the most cost-effective rates. The concept was simple: to provide a utility bill auditing service on a contingency fee basis so clients would have no risk and American would have a high incentive to perform. Since then, it has grown into a leading national cost recovery and reduction company that has saved hundreds of millions of dollars for its clients.
American prides itself on building long-term relationships with its clients. After the initial audit is performed, American periodically re-audits accounts to uncover future billing errors and rate change opportunities. We have a proven track record of recovering significant refunds and billing reductions for 80% of our clients.
One of our greatest strengths is our ability to apply the utility tariffs and state public utility commission's rules and regulations to our clients' advantage. American has advanced technology systems, proprietary software, superior methodology and experienced analysts, whose expertise in writing persuasive technical complaints is unparalleled.
American's growing list of satisfied clients include Fortune 500 companies, manufacturers, hospitals, governments, hotels, and educational, residential and commercial properties from coast to coast.
About our Founder
American Utility Consultants' founder and president, Michael Lockhart, is a graduate of Tulane University School of Engineering with a B.S. degree in Electrical Engineering. He qualified as a Certified Energy Manager (CEM) and Certified Energy Procurement Professional (CEP) by the Association of Energy Engineers. Recognized as an expert in his field, Michael has led American Utility Consultants to become one of the most successful utility bill auditing companies in the country.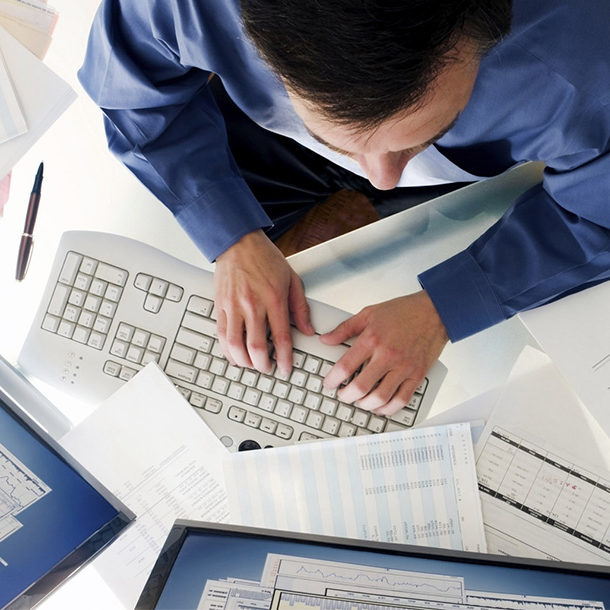 Utility Bill Auditing
Get the refunds and billing reductions you deserve. You have nothing to lose and everything to gain with our contingency fee-based audits.
Energy Procurement
We make energy purchasing simple and will develop a purchasing strategy that fits your objectives. Pricing options include fixed, indexed, and blended.
Energy Benchmarking
Many cities across the country have mandatory energy and water benchmarking laws to promote better energy efficiency. We can help your building comply.
"I have used American Utility Consultants for many years and am thrilled with their results.  They discovered payments not being posted and obtained a discounted rate that will result in savings year after year, without our having to make any changes in usage.  They are a pleasure to work with, and I highly recommend American's services."
- Louis Trimboli, Sr. Real Estate Manager
CBRE, Inc.
"I'm shocked.  We never dreamed it would pay off the way it has.  There was a lot of sloppiness, such as misreading of meters and overestimated bills."
- Nicholas DeCarlo, Environmental Compliance Specialist
United States Postal Service
"American Utility Consultants has secured over $1 million in refunds and ongoing billing reductions.  They are knowledgeable, thorough and persistent, and we would enthusiastically recommend their services."
- George Brendel, Financial Manager
Weill Cornell Medical College
"I would like to express our gratitude for your extraordinary success in recovering refunds and billing reductions. The results have been remarkable.  Not only have you obtained refunds for previous years, but you have also helped us to save money in the future by obtaining lower rates."
- Leo Bethge, Director of Engineering
Beth Israel Medical Center